Leonberger v. Bernsteinmeer
Savannah's Health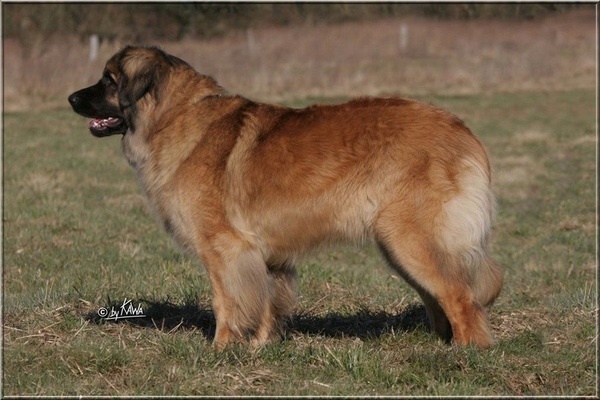 Savannah came to us from Sweden!
She is almost 4 years now and a very spirited lady.
You can't really call her a lady, since every mud hole requires a test run for fun.
She has seemingly endless energy...
Every visitor to our home is greeted with a wagging tail and a long and loud howl.
When she sees you coming she throws her head back and lets go with a welcome howl. You can't help but laugh.
The other Leos are starting to get used to it. Maybe, they think it is the Swedish way Leos greet each other... :)
| | |
| --- | --- |
| Birthdate | 30. June 2006 |
| Size | 68 cm |
| Weight | 47 Kg |
| HD | A1 |
| ED | 0/0 |
| Thyroid | clear |
| Heartultrasound/EKG | clear |
| Bite | complete scissor bite |
| LPN1 | N/N |
Savannah's breeding exam Page 1, 2, 3