Leonberger v. Bernsteinmeer
News
Shorty :-)
Fanja :-)
Shorty
Fanja
Enzo
Enie
Elsa's babies are here :-)
Mom and the babies are all doing well!
3 boys and 3 girls (Born 29 Mar 2018)
Please click here to see our weekly "G" Litter Photo/Video updates
Fanja's birthday dinner :-)
Some pics of Enzo :-)
Flens :-)
Elsa with babies :-)
Happy Birthday to Carlsson and Coco :-)
Happy Birthday :-)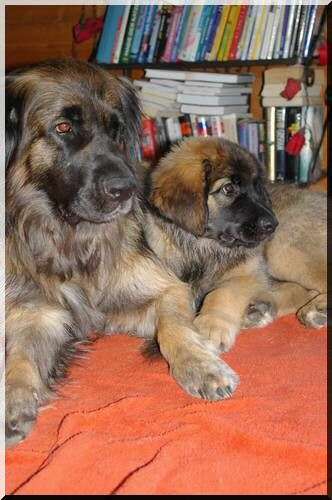 | | |
| --- | --- |
| Savannah | |
30.06.2006 - 07.02.2018
We have a secret, you and I
that no one else shall know,
for who but I can see you lie
each night in fire glow?
And who but I can reach my hand
before we go to bed
and feel the living warmth of you
and touch your silken head?
And only I walk woodland paths
and see ahead of me,
your small form racing with the wind
so young again, and free.
And only I can see you swim
in every brook I pass
and when I call, no one but I
can see the bending grass.
| | |
| --- | --- |
| Elsa and Bootsmann | |
Please click on picture for more information
Elsa with Smilla on the North Sea :-)
(Elsa's breeding trip to Bootsmann)
On our visit to Shorty :-)
Fanja's winter Olympics :-)
Enzo enjoying some winter fun :-)
Elsa and Smilla out enjoying some winter sun :-)
Smilla running with her brother, Frodo :-)
Ron and Aran :-)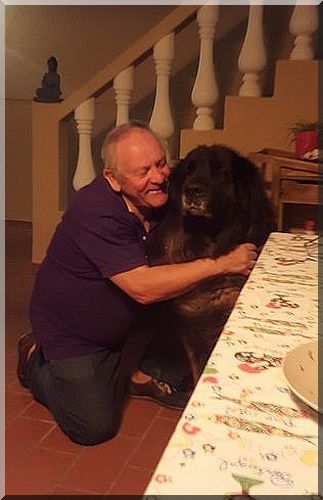 Smilla visiting her brother Fred (Buddy)
Smilla at the September Leonberg Club Show :-)

Successful Enzo :)
National Show Brno 24.9. - V1 CAC National Winner BOB
Special Leonberger Club Show 30.9. - V1 CAC BOS
International Show Ceske Budejovice 8.10. - CAC res. CACIB
Congratulation to Iva & Petr :) Super!
Frodo stopped by to visit :-)
Emil (Simba) celibrationg his 3. Geburtstag....!!!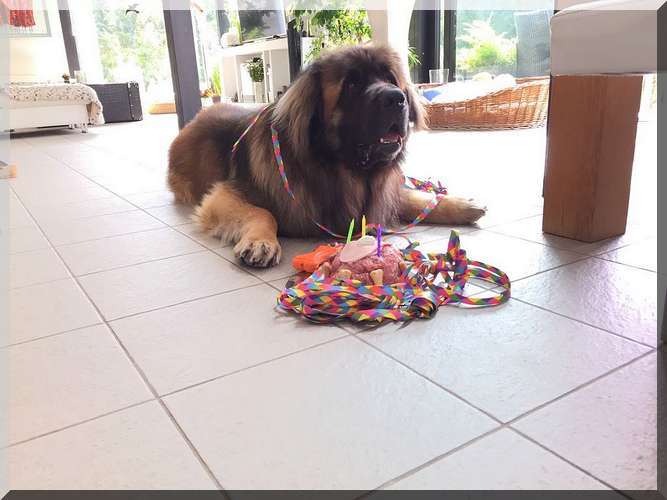 Thank you for the pictures of Ayoka (9 1/2) und Brisa (7)
Best friends :-)
Enjoying lunch!!!
Vacation photos from Amica (Eyla)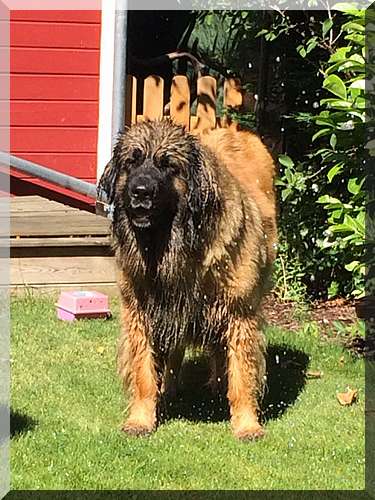 Nothing like a swim in the sea!!!
Enie and Lotte on vacation in Dänemark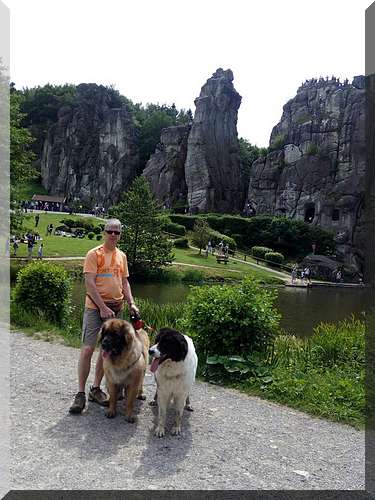 Looks just like mama :-)
Shorty (Darius) during his water training :-)
Banya's handsome son, Shorty!!!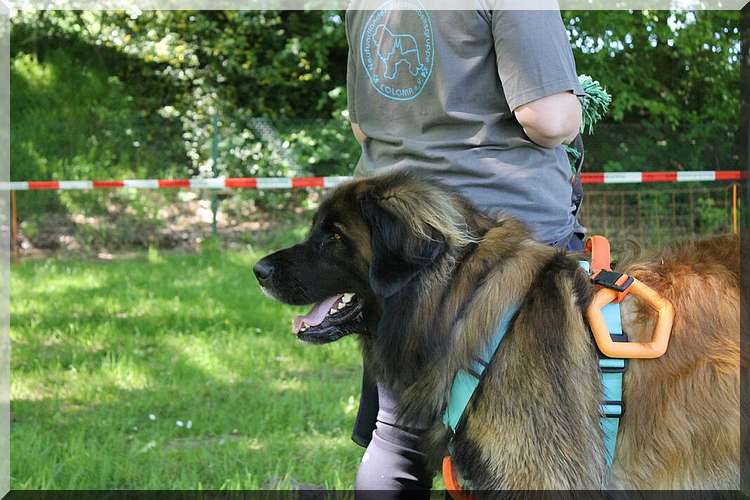 Shorty and friends :-)
Boss (Lupus) 7 years old and looking good!!!
Fanya had a visit from a handsome young leo man!!!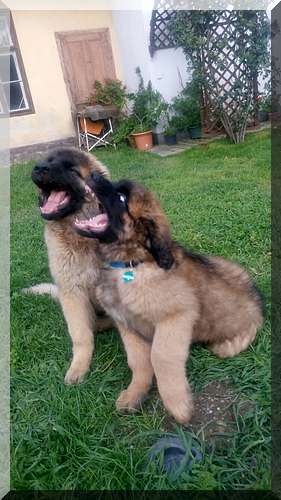 Flens (Domino) between his riding stable friends :-)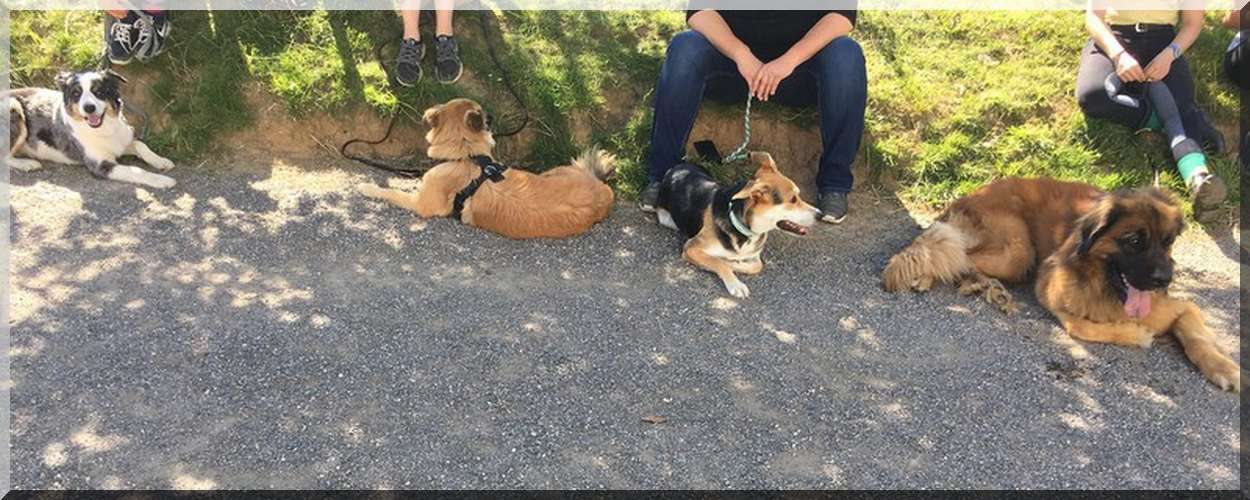 Coco checking the bed for comfort :-)
We wish our E litter a wonderful birthday :)
The year filled with happiness, good health and thick, comfy towels!!!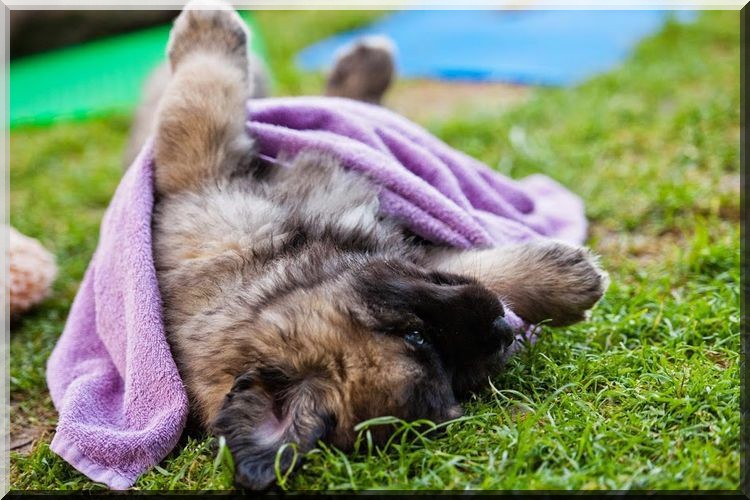 Our visit with Falco :-)
A day at the Leonberger club (Hessen) "Puppy section"
To see pictures of our "F" litter please click here :-)
Enzo and Oliver
Darius (Shorty)
Vivian's very talented waterdog :)
Shorty passed the Dutch A diploma,
the belgium A diploma 3. place 98/100 points and
the German B diploma 1. place 184/200.
We are so very proud of you guys!!!
Ambra and Sheila
Summer photos of the girls
Elsa and Faye
Enzo on vacation and with his new friend, Oliver :-)
Elsa enjoying the summer with some friends :-)
Happy 10th Birthday Savannah!!!!
A little bit out of her life in pictures. A dream leo and a wonderful friend.
We hope that she will be with us for a while longer...
Elsa passed her breeding exam last weekend with 104,5 points :=)
Also, our boys, Carlsson and Elijot (Iron) v. Bernsteinmeer both passed :-) -
Well done and best wishes to Anne, Andrea und Roland :-)
Congratulations to Iva and Enzo, V1 in Prag :)

Happy Birthday Coco & Carlsson :)
A fun and successful weekend at the Offenburg show :-)
Carlsson, V2 Open Class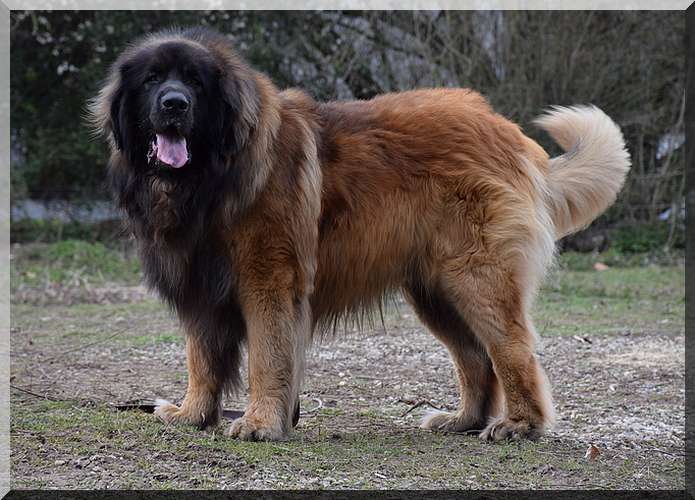 Iron (Elijot), Intermediate Class V1
Elsa, Intermediate Class V1, CACIB Ortenau-Sieger & Alpensieger
Elsa & Iron (Elijot)
Our A Litter is 8 - Happy Birthday :-)
Girls out on a frosty morning walk :-)
Some late autumn pictures of the girls :-)
(Thank you to Petra Baron for the great camera work)
New photos from Darius (Shorty)
He takes after his Mama :)
Simba (Emil) in training as a therapy dog
working his magic...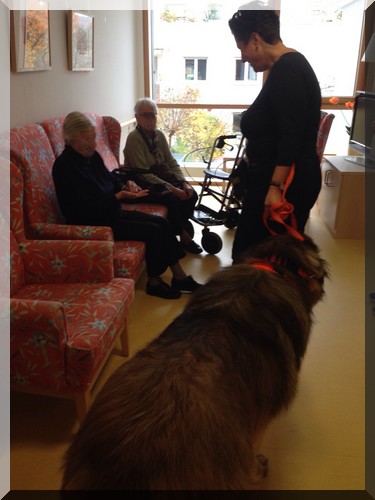 A look that will steal your heart - Nellie (Eliza)
Elsa, adding fiber to her diet :)
And now we got the HD result of Mr. Flens (Domino):
HD A1 :)
Congratulation, wonderful!!!
Mr. Cool - Flens (Domino) and the hanging bridge -
not much phases this dog... :)
He did it again :)
Iron (Elijot) wins the youth class in Hannover and becomes best young dog
Now he is youth champion
great results - congratulation once again Andrea and Roland!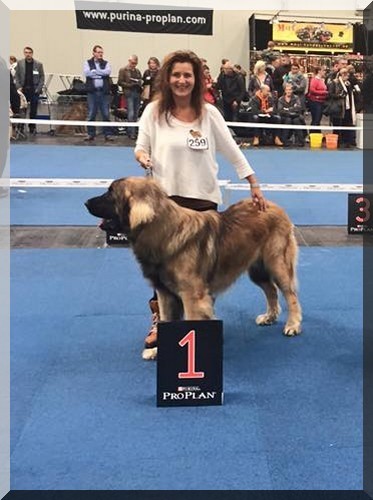 Iron (Elijot)
Sg 1 and Sg 3 at the shows in Dortmund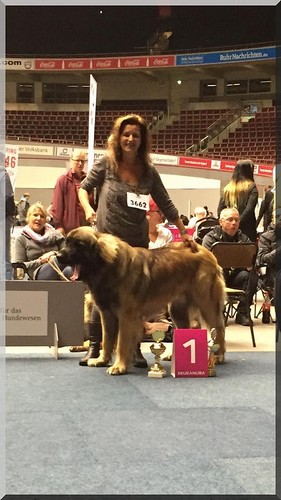 Now it is official - Coco is German champion :)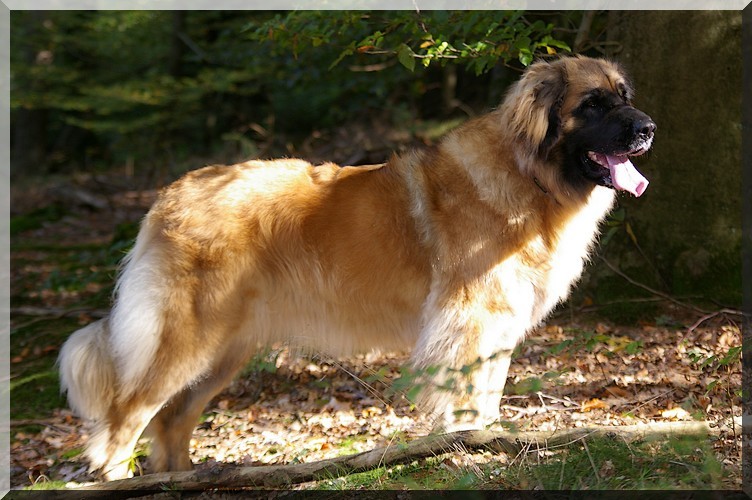 Enzo V1 youth class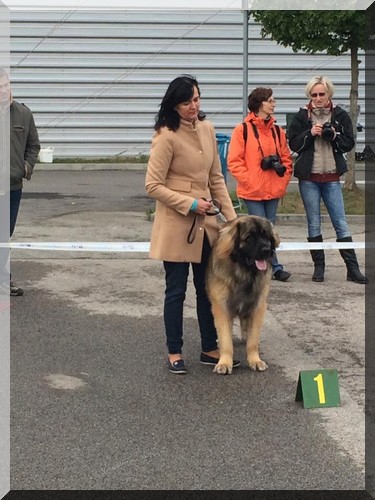 congratulation Iva and Petr
Iron (Elijot) developing into a handsome young man...
Coco at the IRA in Ludwigshafen where she received a nice V2
but the best event for her was the dog diving :)
Enie stopped by to celebrate her birthday with her sister Elsa and her mom Coco :-)
Coco and Elsa cooling off from the summer heat
Shorty
To my little girl, Savannah, wishing you all the best on your
9th birthday :-)
The girls enjoying some spring weather :-)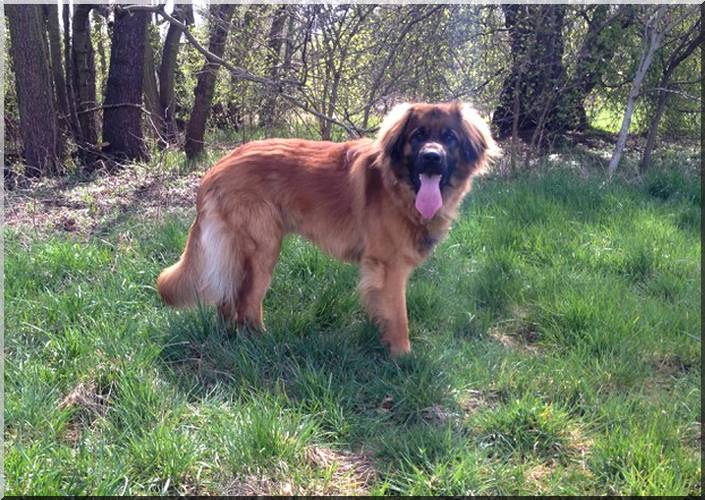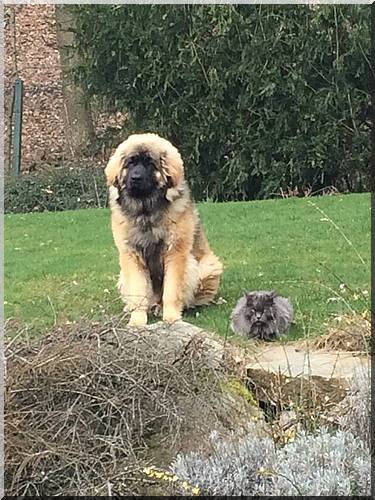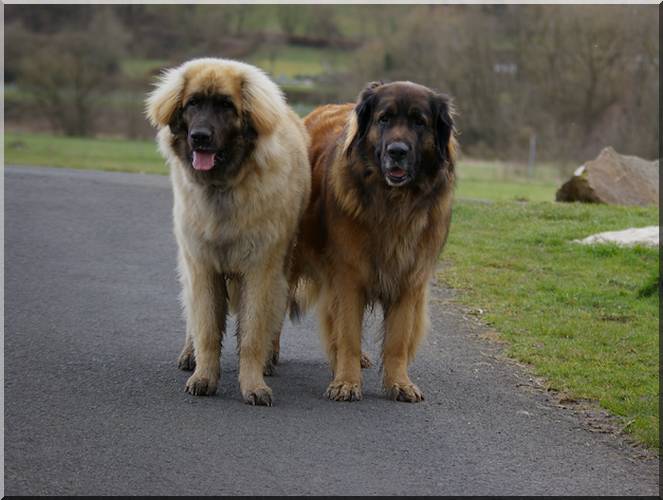 Spring is finally here!!!
"Some pictures of our "D" Boys" :)
Thanks to all for the photos!
Domino (Flens)
Darius (Shorty)
Da Vinci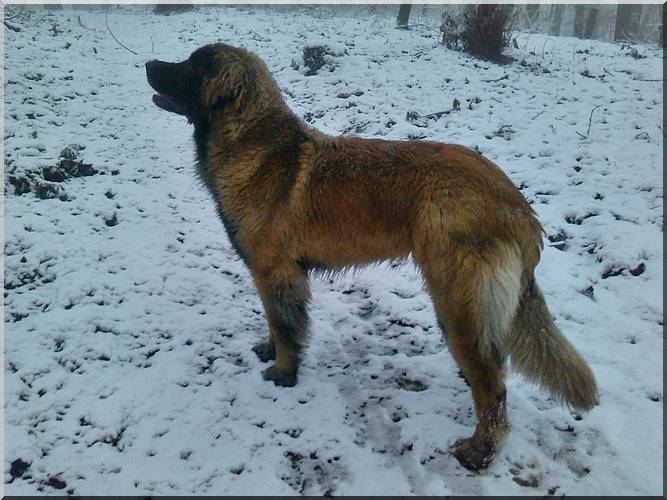 Enzo, 6 months old
Won a 1st place in his first show :)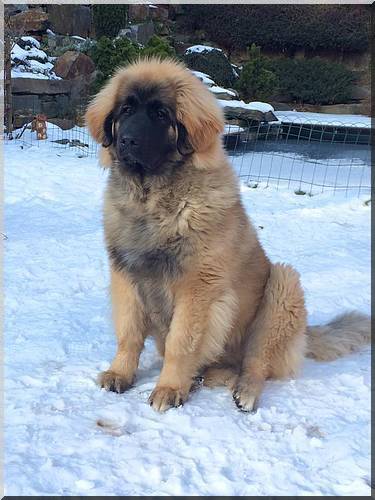 We are hungry......!!!
The girls enjoying a sunny day in the yard......!!!
I wish they would buy a bigger sofa...! :)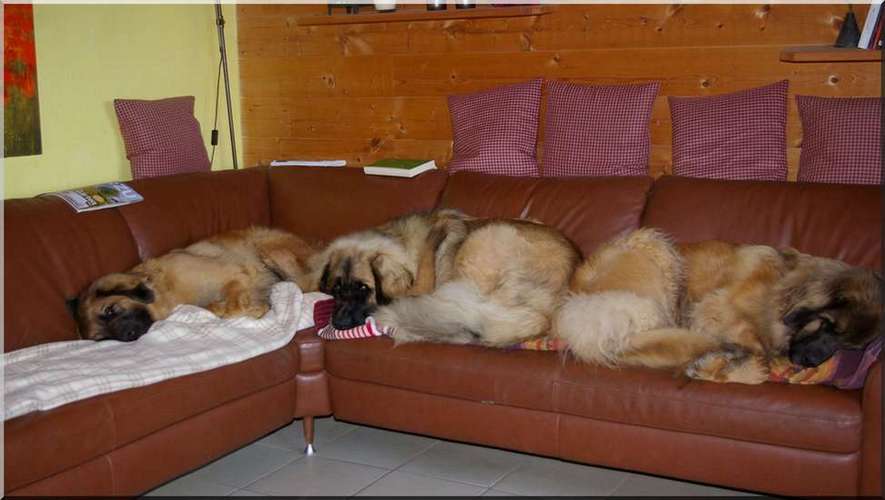 Ambra and friend Sheila